We are pleased to announce that as of Monday 25th of September, Futurecity London is moving to Fora, a new 'pro-working' space in Clerkenwell. We will be curating new exhibitions, looking at commissioning arts and crafts, developing a thought leadership programme and seeding ideas on how culture-led placemaking can add to their hotel-like hospitality and members' club style service.
Equally situated between Farringdon, Old Street and Angel stations, our new office is just around the corner in local area Clerkenwell.
Our move-in date is Friday 22nd of September so please note that the Futurecity team will only be available by mobiles that day. All numbers will remain the same.
We look forward to seeing you at our new space at 71 Central Street, London, EC1V 8AB.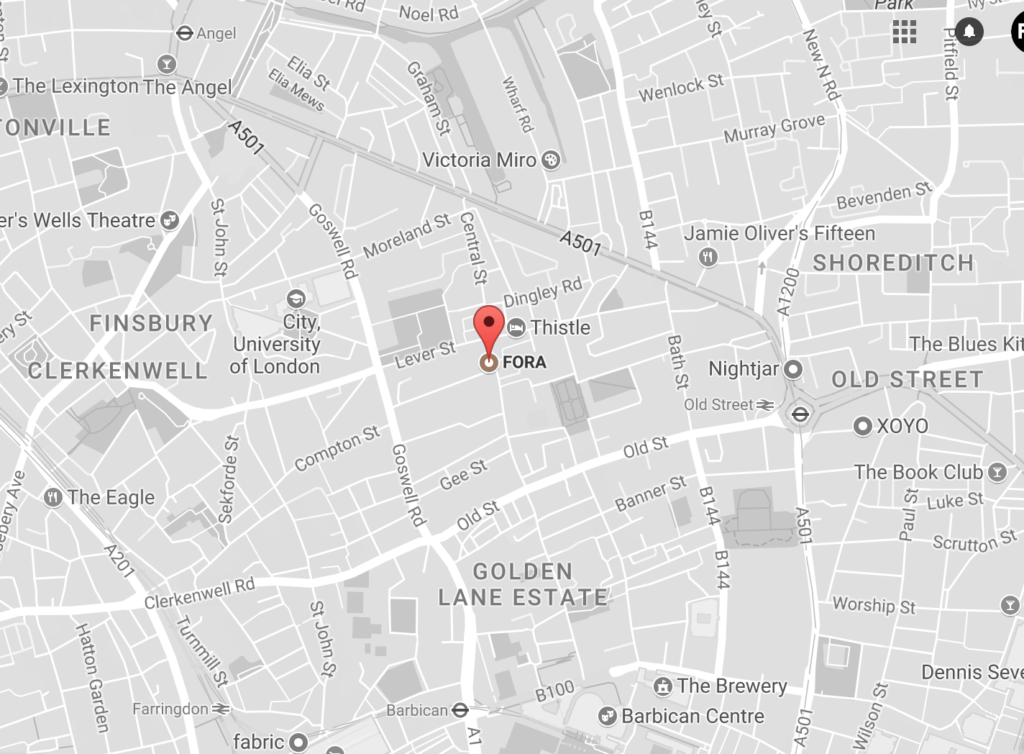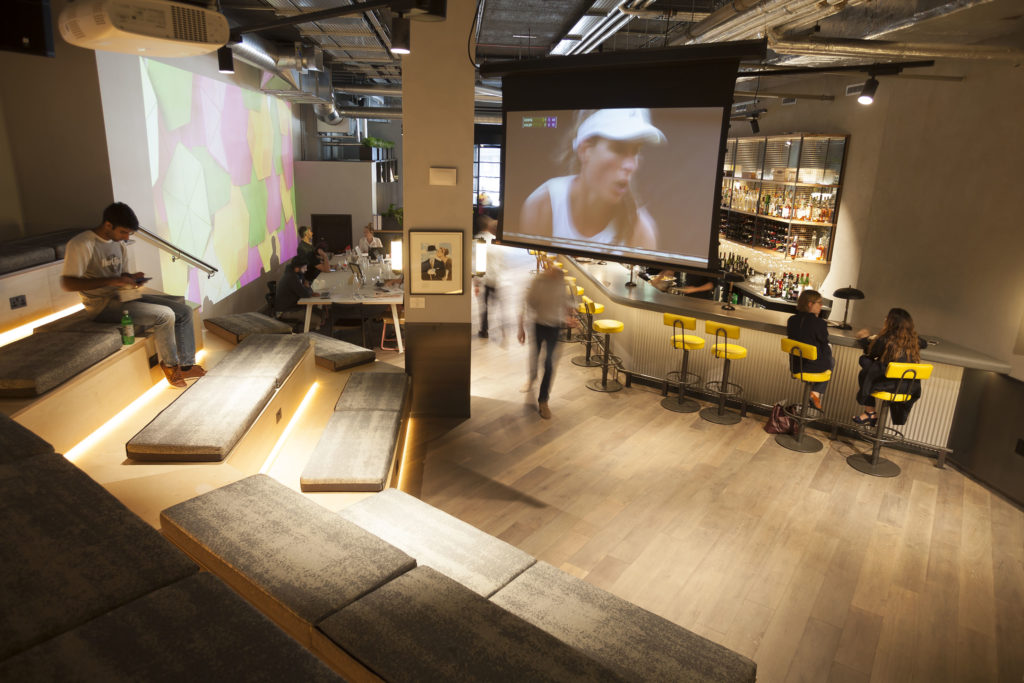 A bit more about Fora…
Fora is developing a portfolio of premium flexible working spaces across central London. Their first property on Central Street in Clerkenwell is open, and a further eight are currently in development. Locations include Borough (opposite London Bridge station), West End, Spitalfields, Bishopsgate, Shoreditch and Kentish Town.
Residents will be looked after by hotel-style concierges, and enjoy productive and beautifully designed spaces with state-of-the-art board rooms, well-being studios, wet rooms and fully-equipped communal spaces hosting a curated forum of exciting events.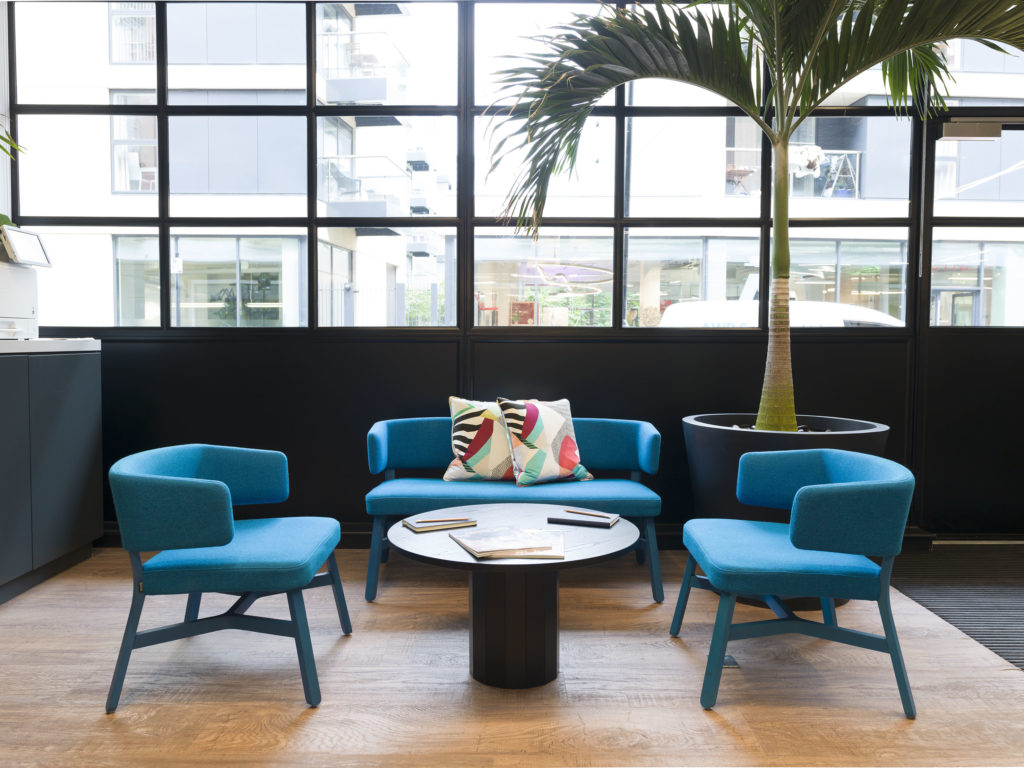 Fora's spaces take a lead from premium hospitality and boast state-of-the-art facilities as standard. There are a multitude of well appointed meeting rooms, informal and formal breakout spaces, kitchens, studies and reading rooms cater to all requirements.
There's a Wellness Studio with elliptical, running and rowing machines and free weights, shower facilities, and secure bike storage. Fora offers 24-hour access Mon-Fri, 1GB Ethernet and 25Mbps WiFi and B&W printing, and presents a programme of resident events and classes.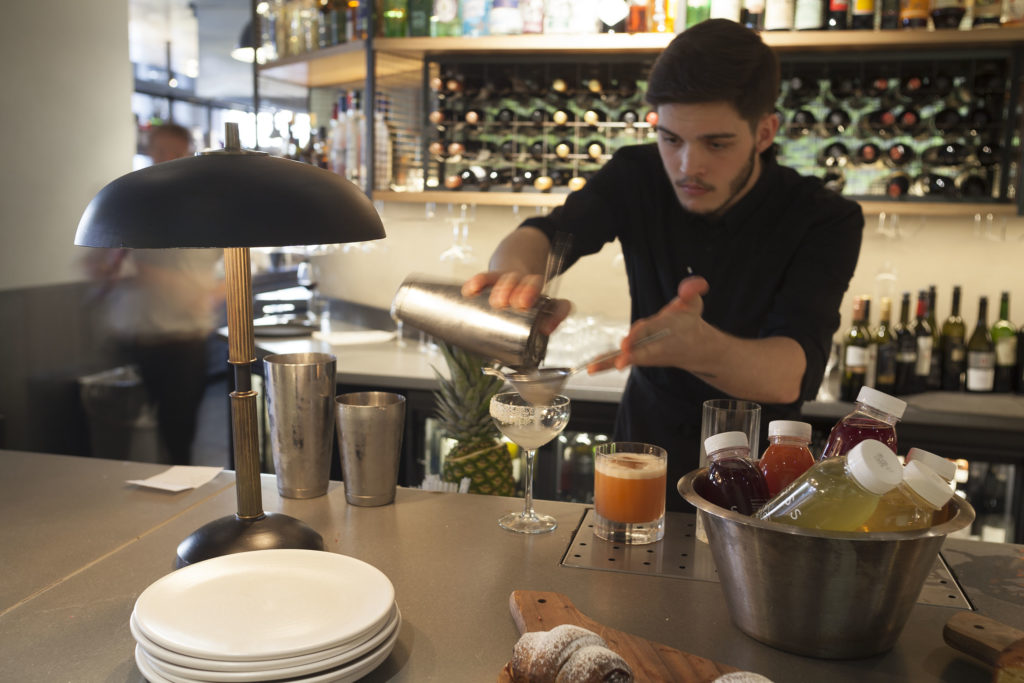 Residents at Fora come from a wide range of industries. There are young, emerging companies like Cytora and GetAgent, as well as established organisations like the Music Managers Forum. What they all have in common is a progressive approach to business.
For more information on Fora call 020 3481 5400 and say Futurecity sent you.