This image shows the galaxy of half a million rivets that sit on aluminium skin of the Slipstream sculpture. Ralph Parker (architect from Price and Meyers) describes the comparison between the sculpture and a jumbo jet, which has 1 million rivets and how on the clearest night from earth you can see around 4000 stars with the naked eye.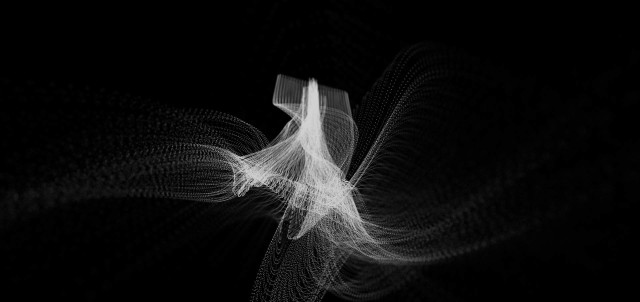 In 2010 Heathrow launched an international art competition to find five renowned artists who could provide an ambitious proposal for an artwork that would explore the volume and architecture of the new Terminal 2 Covered Court. British artist Richard Wilson RA was selected to realise his exciting proposal for Slipstream, an ambitious sculpture that when installed will fill the entire length of the new terminal with a flowing, twisting and tumbling aluminium form, which he described as "transferring the thrill of the air-show to the architectural environment of an international air terminal." Wilson' sculptural re-imagining of the dynamic slipstream of an Edge 540 stunt plane is 70 metres in length, weighs 77 tonnes and is as large as an A330-300 Airbus. No stranger to large-scale works and the considerations of architecture and feats of engineering, Wilson has created a work entirely fitting for Terminal 2's Covered Court. The contours and swirling metal of Slipstream will flow seamlessly above the ground, twisting across the atrium's columns, flowing through the architecture and around the two walkways, promising a focal point for 20 million passengers each year.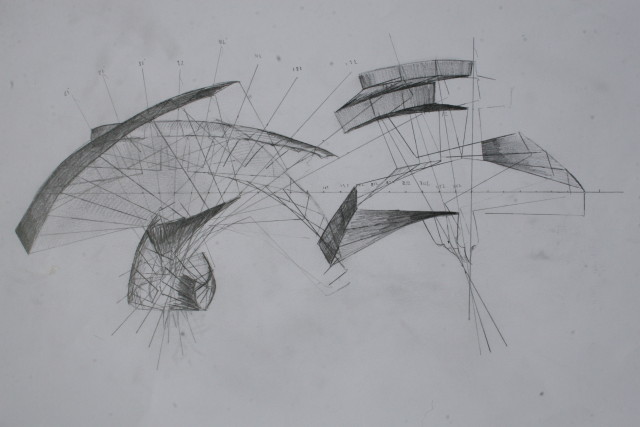 Slipstream brings together art, aviation and engineering and Wilson's sweeping artistic vision has required the same precision engineering know-how and cutting-edge computer programming technology that is usually employed by the aerospace industry. Engineers, architects, fabricators and a team of experts have worked with the artists to design and engineer over 500,000 components, which combine to accurately translate the volume of an aircraft's movement through space. Even the installation is a major engineering and logistical feat; the sculpture will be delivered on low-loaders from Hull, traveling across five counties to Heathrow. Twenty three enormous wooden skeletons covered by a riveted, aluminium skin, wrangled over steel frames sections will be set out like enormous ancient vertebrae on the Covered Court floor, ready to be hoisted into position 20 metres above the ground.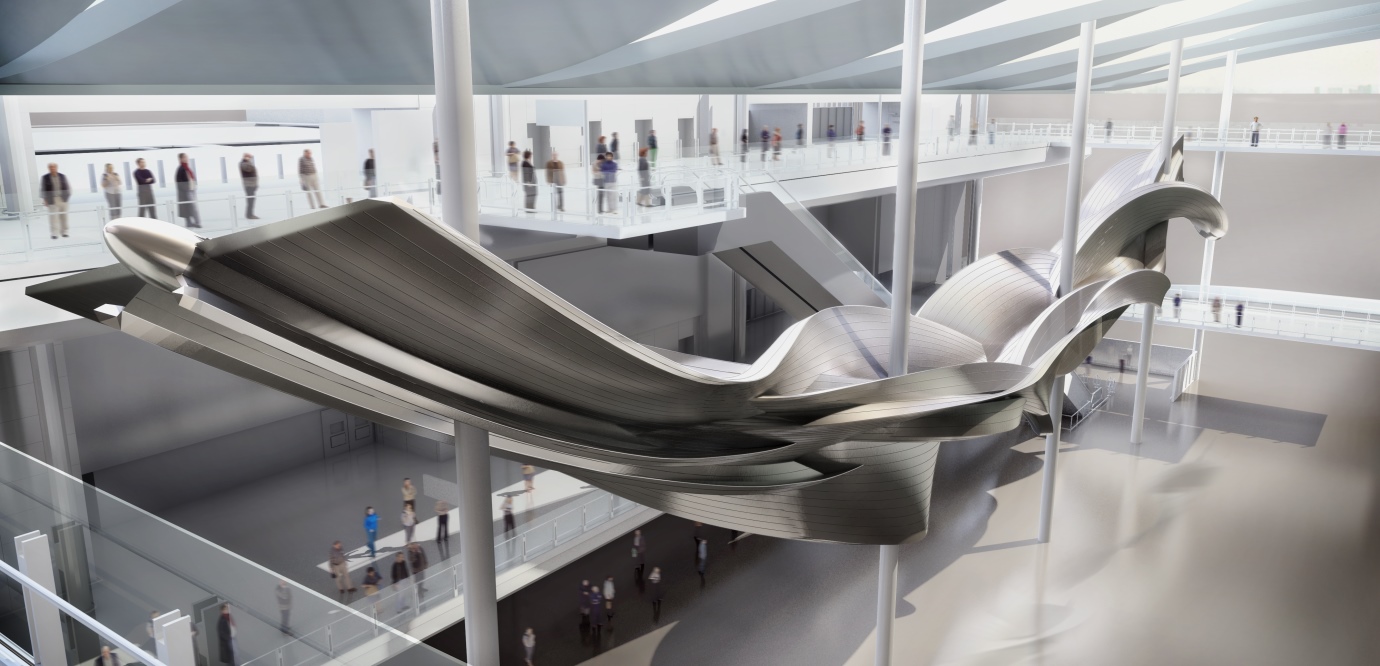 Slipstream is destined to become one of the UK's most viewed artworks and passengers and the public will easily recognise Wilson's influences for this elegant form, whether it is the design and manufacture of classic 20th century aluminium aeroplanes or the gymnastic form of a stunt plane moving through the sky. While Slipstream is a fixed form representing movement, it offers an invitation to visitors to move in and around it, to explore the form from different angles and to recognise the shape of a plane's nose cone and wings, clearly visible as it fly's into the sky – a 'Slipstream' in its wake.
For Heathrow customers entering or exiting London, this will be the first or their last cultural experience in the UK and we believe Slipstream will provide a powerful and memorable moment.
Mark Davy
Futurecity