This week, Futurecity celebrates the participation of a number of its artists, collaborators and partners in Frieze London 2016, the international art fair.
Future\Pace launches in London
Following launches in Venice and New York, Futurecity's public realm, large-scale, digital culture collaboration with Pace Gallery, Future\Pace, arrives in London.  The Pace Stand at Frieze (B4), will showcase light artists represented by Future\Pace: an immersive interactive environment by the new media collaborative teamLab and a sculpture by Leo Villareal. Villareal has recently been shortlisted in the Illuminated River International Competition to develop an ambitious light installation for seventeen bridges along the Thames. As lead artist in a multi-disciplinary team, curated by Future\Pace and led by Lifschutz Davidson Sandilands architects, Leo Villareal would collaborate with Maya Lin, Random International and teamLab. The Pace stand will also feature works by two other Future\Pace artists: Michal Rovner and Kohei Nawa.
Conrad Shawcross RA at the Frieze Sculpture Park
Monolith (Optic) (2016), a sculpture by Conrad Shawcross RA will go on view in the Frieze sculpture park. The park is host to 19 new and historical artworks, selected by Yorkshire Sculpture Park's Clare Lilley. Shawcross' sculpture is a smaller (6m high) model of The Optic Cloak, his 49m high architectural intervention in a new Energy Centre on the Greenwich Peninsula curated by Futurecity, unveiled last month. Watch the film here.
Monolith (Optic) will be on display in the sculpture park until 8th January 2017.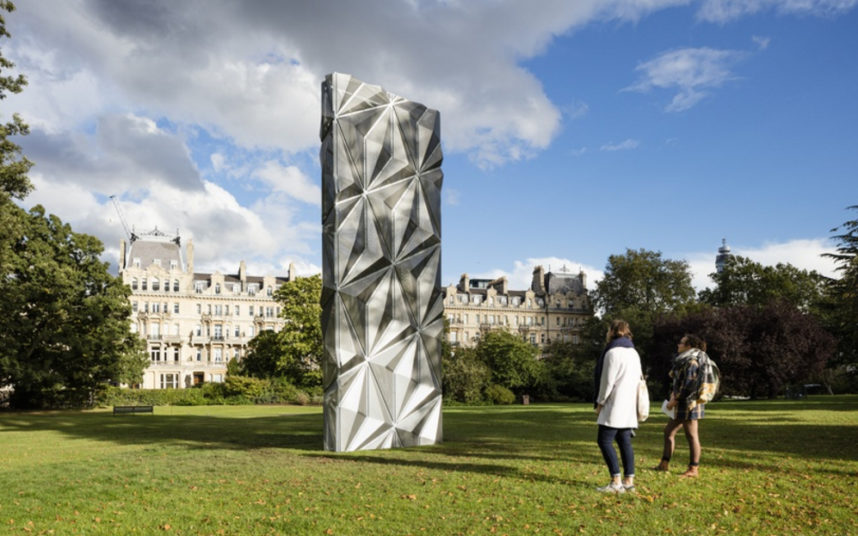 Image: Plastiques Photography courtesy of The Victoria Miro Gallery
http://www.victoria-miro.com/art-fairs/20/
Ryan Gander at Lisson Gallery
Ryan Gander will present a unique curatorial project under the title of Auto Abstraction at Frieze (B13). The project brings together established and emerging artists represented by the Limoncello (London) and Tara Nasu (Tokyo) galleries. Ryan Gander was commissioned to lead the public realm design as part of Futurecity's strategy for the expansion of Cambridge Biomedical Campus. This week in New York, his exhibition I see straight through you will also be on display at Lisson Gallery.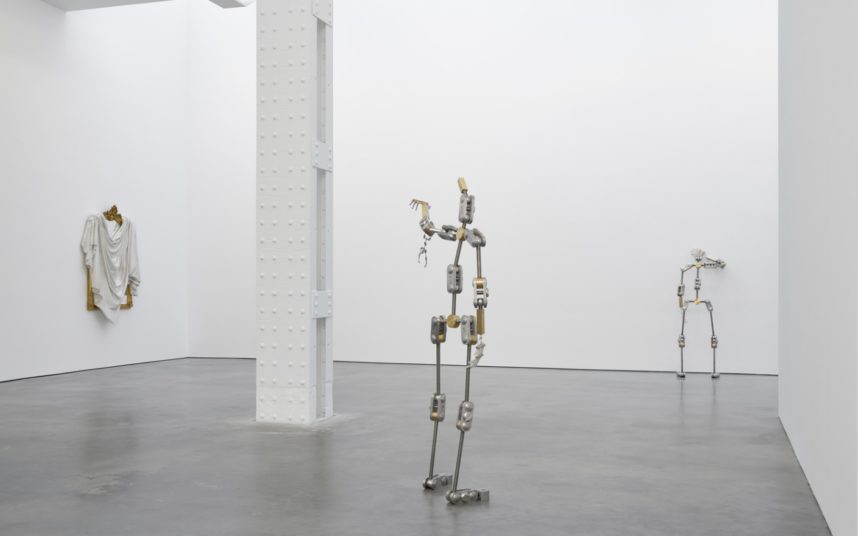 Ryan Gander, Installation View. Courtesy of the Lisson Gallery, New York
http://www.lissongallery.com/exhibitions/ryan-gander-i-see-straight-through-you
Douglas Gordon at the Serpentine
This week, an installation by Douglas Gordon, one of the artists selected as part of Futurecity's strategy for permanent embedded art along The Culture Line for Crossrail, is on display at the Serpentine Gallery. His piece I still believe in miracles (1994) will be featured as part of the Serpentine's Miracle Marathon.
Daniel Silver at Frith Street Gallery 
Work by the artist Daniel Silver will be featured as part of Frith Street Gallery's stand (A1) at Freize London. Daniel was commissioned to create an artwork as part of Futurecity's Arts Programme for the new Cancer Centre at Guy's Hospital, which was unveiled last month.
Angela Bulloch at Esther Schipper Gallery 
In Berlin, Can Open Sapphire (2016), an artwork by Angela Bulloch will be on display at Esther Schipper this week. Angela Bulloch created a set of light sculptures as part of the arts programme devised by Futurecity for the new cancer ward at Guy's Hospital. Her work at Esther Schipper during Frieze (C11, N10) is made up of six vertically assembled polyhedra fabricated from MDF. Bulloch used contemporary computer software to alter the polyhedra which imbue the distorted versions with a subjective quality.