Futurecity Curator and Project Manager Jennifer Barnes is part of one of the shorlisted teams who responded to the NextGen ideas competition by the British Council for Offices (BCO). Three teams were shortlisted out of 34 submissions: the winning team will be announced on the 15th November at the BCO NextGen Awards Dinner. Information about all of the finalists can be found here.
The competition asked multidisciplinary teams of young architects, designers, engineers, developers, agents and other professionals and consultants to consider 'the office of 2035: what it will look like, and how it will support the way we will work'.
88mph
Jennifer Barnes – Curator and Project Manager, Futurecity
Laura Hannigan – Engineer, Associate, AKTII
Annabel Koeck – Project Architect, Grimshaw
Amelia Maxwell – Finance and Commercial Manager, Lendlease
You can read the team's full proposal, here.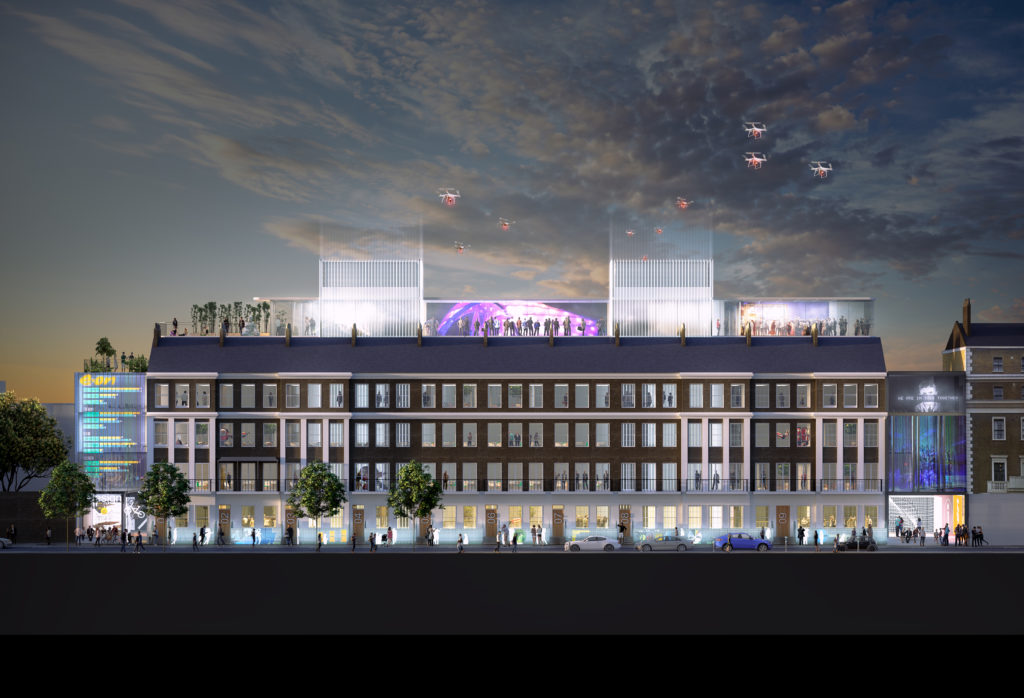 88mph propose 'The Dynamo', an adaptive reuse of an existing terrace of Victorian housing in London as the headquarters for a major energy company. The concept retains the existing façades and incorporates reconfigurable interior space, service cores plugged into the back of the building as an 'energy backpack', and facilities including a rooftop garden with staff allotments, a performance space and a meditation garden. The design responds to a future with increased transport connectivity across the UK: the company's facilities are accordingly dispersed more widely throughout the country, but they retain a physical presence in the capital that is flexible and open to future changes.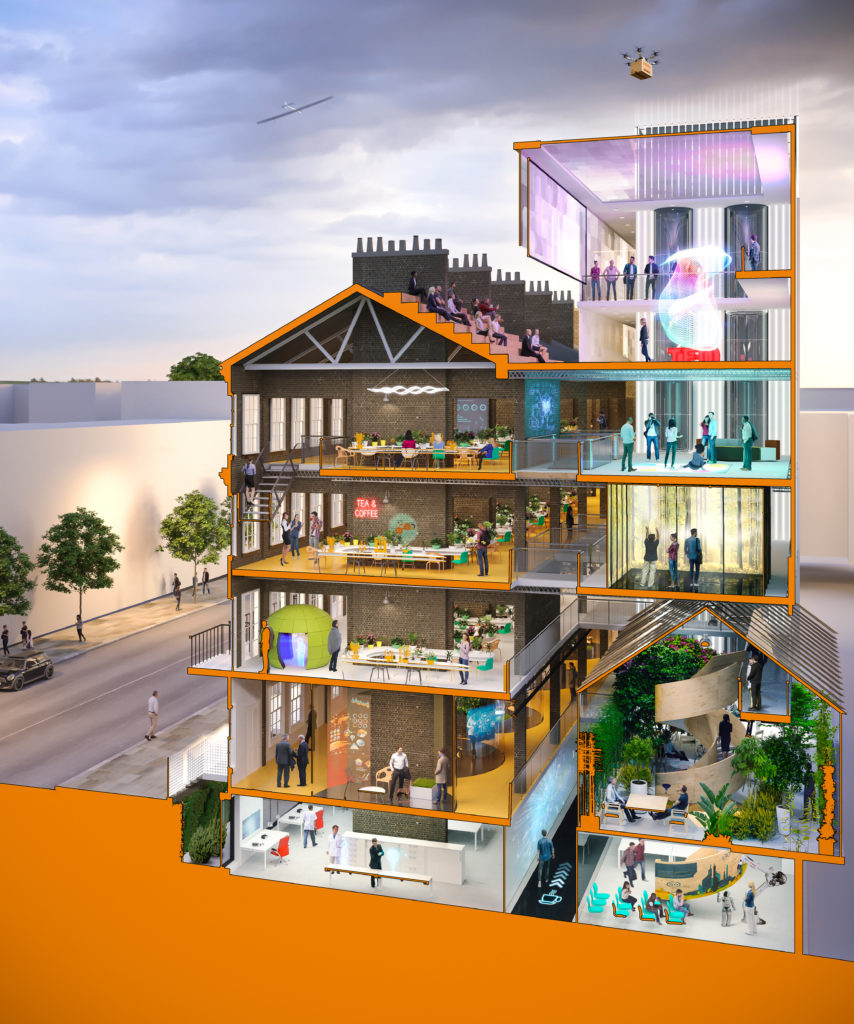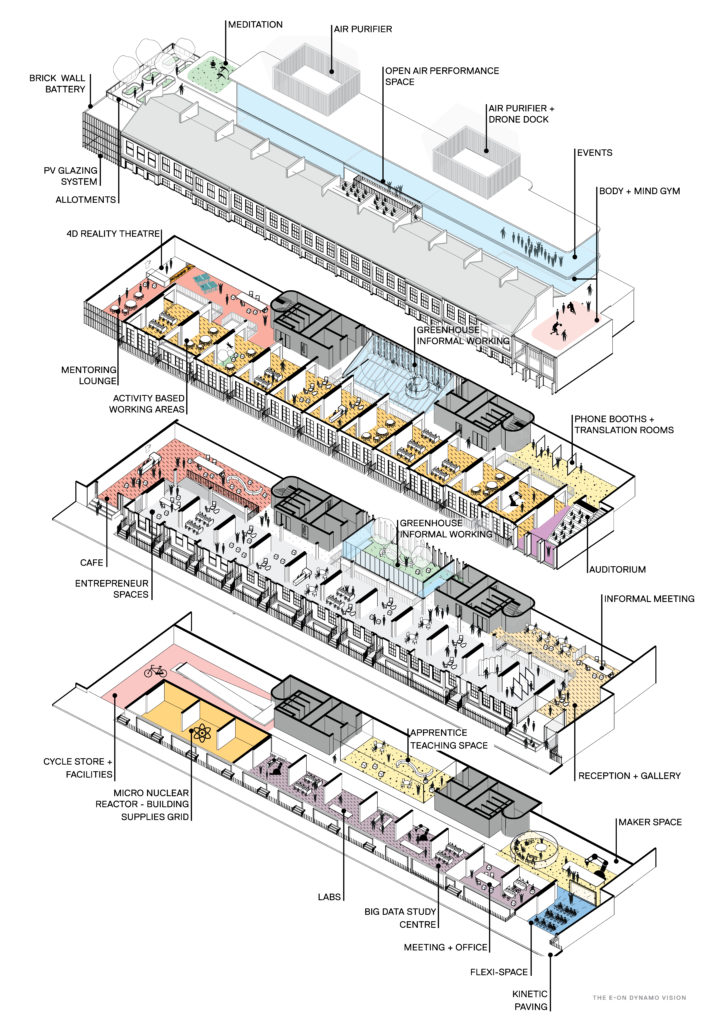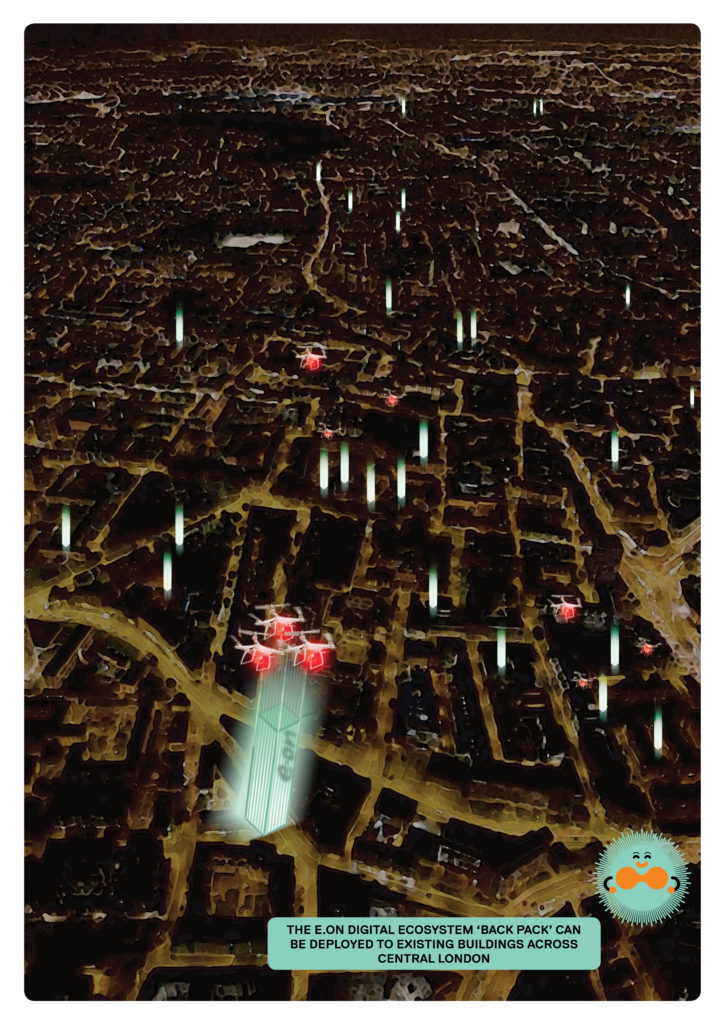 Download: Full proposal pdf