Rebecca Hendin's large-scale illustrated building wrap for Foyles bookshop bookshop on central London's Charing Cross Road, has been recognised for excellence in advertising and design.
Her design was recently awarded bronze by the Society of Illustrators, Los Angeles: 2015 Illustration Awards in the advertising category. The Society of Illustrators LA Awards Ceremony is taking place on 7 March 2015.
Last year it was also shortlisted in the public realm category of the Association of Illustrators AOI Awards 2014.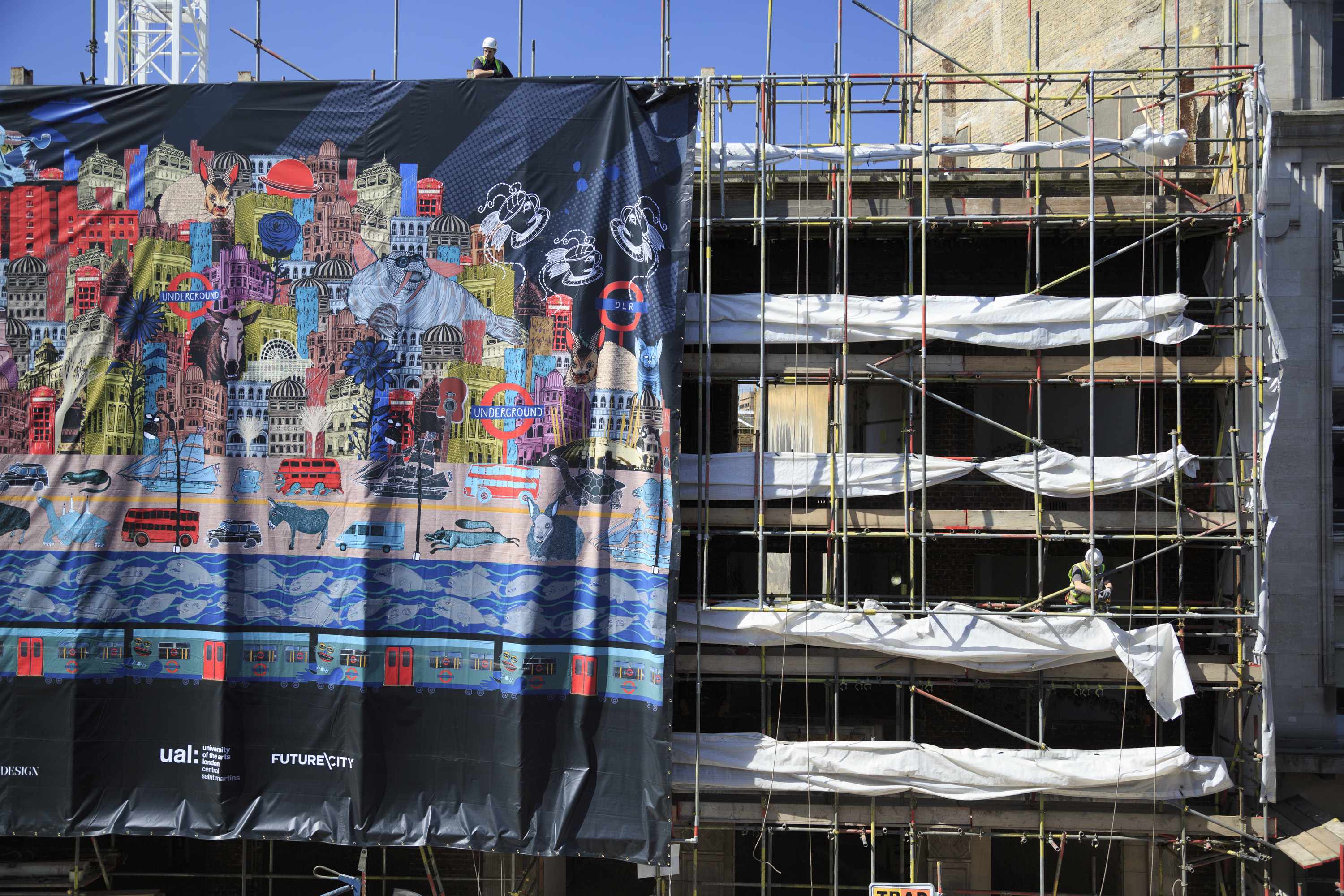 British bookshop Foyles, with development partner Noved, ran a competition with ten illustrators from Central Saint Martins to create illustrations for a large-scale building wrap to cover the new Foyles building while it was under construction on Charing Cross Road. Rebecca's artwork was selected, commissioned and on the facade of the building until late last year.
The piece was 29 metres x 8.5 metres and was on display at 107-109 Charing Cross May 2013 – Summer 2014. The artwork was commissioned by Foyles Bookshop with Noved and curated by cultural placemaking agency, Futurecity.
Rebecca Hendin is a freelance illustrator, painter, doodler, designer, and animator. She holds an MA in Communication Design from Central Saint Martins (London, 2014), and a BA Hons (First Class) from Central Saint Martins (2010). She previously studied at California College of the Arts (San Francisco).